5 Factors to Consider When Choosing a Coworking Space
Thursday, 13:24 Date 01/10/2020
Your coworking space's location can be a big factor in how much value you get out of your membership.
Choosing a coworking space is no easy task. With thousands of coworking spaces visible around the world, and new spaces opening up all the time, it'd be easy to get stuck in analysis paralysis. How can professionals decide on a workspace that is as unique and fitting as their own personal ambitions? As many say, environment is everything, and finding the right environment is paramount to creativity, output, and professional fulfilment.
In only a few years ahead (2020), global coworking spaces are projected to surge to over 25,000. Digitally enabled commercial hubs such as New York, London, and Tokyo may well have over 400 spaces, we even more spaces filling a hybrid or strictly shared office model.
For the coworking professional looking to find workspace, lets look at a few key factors that are now more than ever easy to drill down on and compare.
#1 Location
Your coworking space's location can be a big factor in how much value you get out of your membership. Being located in a prestigious neighborhood can impress potential clients. Having conveniences within walking distance (or within a few minutes on your vehicle of choice) is a big plus as well.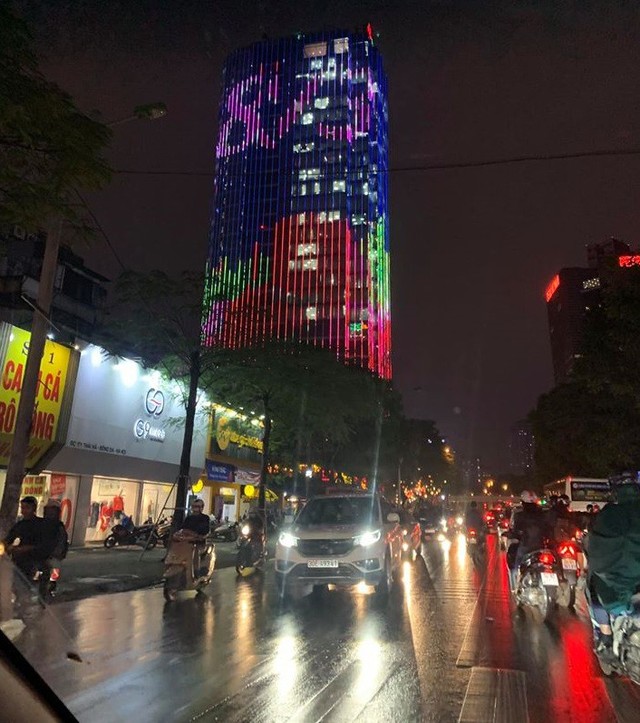 Checking where your potential coworking spaces are located can easily influence your decisions. Aside from being in a central part of town with many conveniences, you'll also want your space to be near your accommodation if at all possible.
The availability and price of parking are also important considerations. In some cities parking can be scarce or pricey if not included in your coworking membership.
#2 Community
In many cultures people say that when you marry someone you also marry their family. Likewise, when you join a coworking space you also join its community. It's important to understand that being surrounded by other entrepreneurs, digital nomads, and talented independent professionals is one of the biggest benefits of joining a coworking space.
Making friends at your coworking space and seeing others hustle to build their businesses will encourage you to come to work each day. The social aspect of working alongside people who "get" your entrepreneurial challenges will also help you avoid the feelings of isolation and loneliness that often arise when working independently.
Brainstorming, collaborating, and networking are the big business advantages you'll enjoy if you choose a coworking space with the right community.
Fortunately, finding a space with a great community isn't too difficult. When deciding if a community is a good fit for you, you may want to ask yourself; of what professions are people at this workspace? Are my skills a good fit for this community? Does this space host regular events for members to network with each other? Will this space help drive and hone in my ambitions?
#3 Work Environment
Your surroundings and the amount of distractions they bring are a huge determinant of how quickly you'll make progress on your projects. Working at a cafe often brings loud giggling gossip. On the other hand, family members and domestic tasks can't help but call for you while working at home.
Coworking spaces have the potential to be affordable distraction-free workspaces, but they're not perfect either. Some spaces bring excessive chatter from members collaborating on joint projects. Other spaces are too hot or cold to comfortably work for extended periods of time.
Perhaps most importantly, some spaces may not have your preferred type of seating. When trying to determine if a coworking space has a suitable work environment, visiting that space is the best way to find out.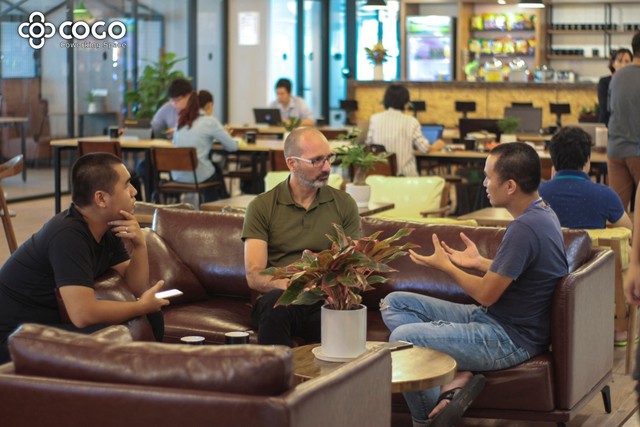 Ảnh: Cogo
#4 Amenities
Apart from a work environment that allows you to focus, it's also important to find a coworking space that gives you everything else you need to maximize your work experience. Is free coffee a must for you? How's the internet connection in the work area? Does your work often require you to have access to a 3d printer, or Skype room for client calls?
#5 Budget
Membership fees and how much you're willing to pay each month are fundamental in choosing a place to work. Memberships at premium spaces, with full access and amenities packages, massages and even fitness and living accommodations can go for several thousand dollars a month. This is a dream package for successful entrepreneurs wanting a great place to work, and expand their networks, but if you're on a budget you may have to compromise on some things.
In Vietnam, Hanoi and Ho Chi Minh City are welcoming the wave of coworking that are being selected by start-ups. CoGo Sun Ancora No. 3 Luong Yen is running a promotion program "get upto 07 free months" for customers who sign leases in March 2016 and give 100 free working seats to support start-up businesses.
Toong Hoang Dao Thuy is having a promotion program "get one month free when signing a 6-month contract. Up Lang Ha has a program to sign a 5-month contract get 1 month free, 7 months get 2 months, 11 months get 3 months; DreamPlex1, located in Miss Ao Dai building, 21 Nguyen Trung Ngan (HCMC) is also running an attractive promotion program.
Bình An
Source Nhịp sống kinh tế
related news: