Former Tran Anh CEO Tran Xuan Kien revealed reason to run coworking business, Shark Hung unexpectedly declared Cen X Space - a formidable opponent
Sunday, 17:31 Date 31/03/2019
Shark Hung - Vice Chairman of CenLand, Tran Xuan Kien - former CEO of Tran Anh Consumer Electronics are looking for more share of Coworking space market in the context of strong startup growth in Vietnam.
Former Tran Anh CEO Tran Xuan Kien: From Tran Anh consumer electronics to CoGo Coworking space
Right after transfer Tran Anh to The Mobile World, Tran Xuan Kien and some key members of Tran Anh started a real estate business - coworking space. It seems that the two fields are not related to each other, but the founder of CoGo said that he always sees "a golden mine" on coworking's primitive land. Recognizing the great potential of this market, former CEO Tran Anh is determined to commit himself.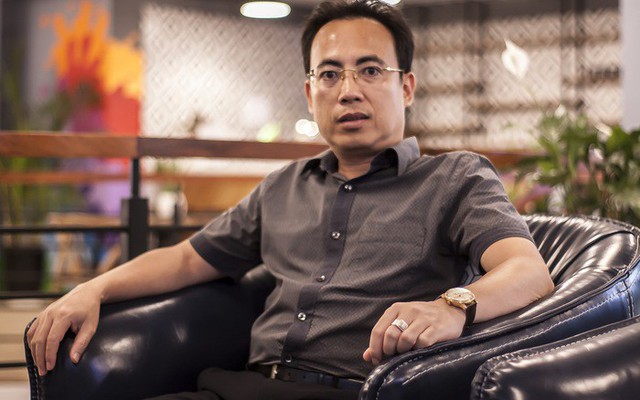 "Doing retailing like "taking care of children", be always worry about financial management when expanding. As for CoGo, it must be more brainstormed for the community", said Tran Xuan Kien.
Sharing with the press, Mr. Tran Xuan Kien once said that after transferring Tran Anh, he decided to choose Coworking space in range of some successive business ideas. This is not a simple leasing model, it helps customers more. When helping tenants solve problems, he found his brain really works.
For 16 years in the consumer electronics retail industry, Mr. Kien's imprint has been to erase the consumers' concerns about fake, poor quality products. Now, in the field of Coworking space, he wants the business community to remember CoGo as a unit that contributing business momentum for the community. "Doing retailing like "taking care of children", be always worry about financial management when expanding. As for CoGo, it must be more brainstormed for the community", said Tran Xuan Kien.
Realizing the potential of Coworking market as a primitive land and can change the way people live and work, but building a coworking space is a science of art and technology, said Mr. Kien. He himself travelled to the United States to experience WeWork, a famous model of coworking space.
WeWork targets high-end customer segment, grade A office, average area of ​​5,000 - 6,000 sqm (in USA) and 3,000 - 4,000 sqm (in China) with expensive investment and high design granted, supported by many investment funds.
When building CoGo, Mr. Kien has some adjustment to suit Vietnam's market. Accordingly, the average area of ​​CoGo is from 2,000 - 3,000 sqm in grade A and B buildings with the price that customers should pay equivalent to grade C building. In addition, CoGo's differentiation strategy is to focus on establishing connection and interaction among CoGo's tenants to provide them with new business opportunities and relationships.
CoGo is not a pioneer in the Coworking space market. There were Regus, Toong, Up when CoGo launched. 2018 was considered a boom year of Vietnam coworking space market with the participations of WeWork (acquired nakedHUB), Ucommune, JustCo, the Hive ...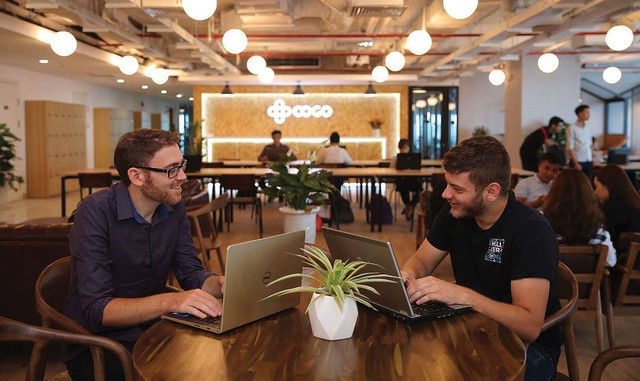 "I am confident of competing with domestic and foreign competitors. Like WeWork, CoGo has a standard system, which can meet fastidious customer segment. Of the CoGo's tenants, 30% are startups, 40-50% are small and medium enterprises, 20% are FDI enterprises", Mr. Kien is confident.
Thanks to its abundant financial capacity, CoGo's investment costs at each center are 20-30% higher than its competitors. In addition, all shareholders of CoGo have experience in retail operation and can provide more support to start-ups. In particular, CoGo has always reserved 200 free seats (about 10% of the total seats of locations, equivalent to 5-10 billion VND / year) for startups.
"Making money now is no longer a great goal, it'd should help the community," said former Tran Anh's CEO.



Shark Hung: Startup movement can make people bankrupt, even never get up.
Being a prominent face in the "shark" group at Shark Tank Vietnam – "billion dollar deal", Shark Pham Thanh Hung is familiar with start-up stories. And he also said: "Startup is becoming a trend and it is spreading, it can be said that all people start a business. However, for young people, when not carefully thinking and cannot managing the risks, startup movement can make people bankrupt, even never get up".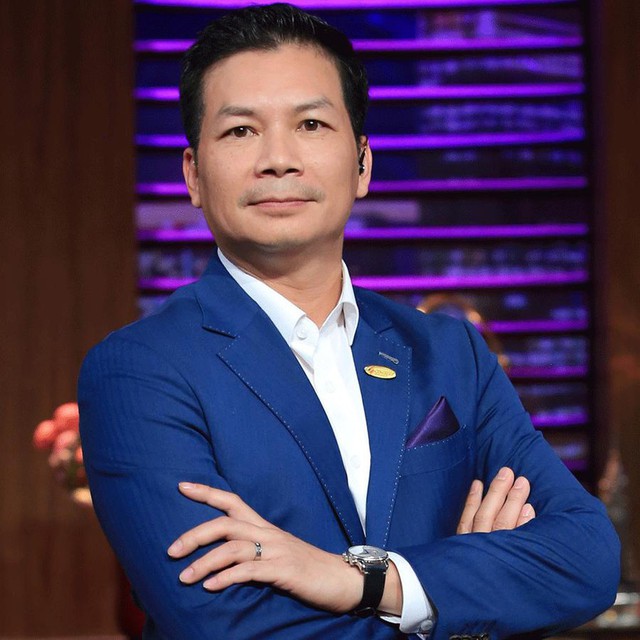 Mr. Pham Thanh Hung, Vice Chairman of Cenland is a prominent face in the "shark" group at Shark Tank Vietnam.
With own experience, shark Pham Thanh Hung, Vice Chairman of CenLand understands what start-ups need. This has motivated him to invest in Coworking space model by establishing Cen X Space, creating a common workspace, especially for start-ups. Shark Hung's investment in 2019 contributes to perfecting the resonance ecosystem in CenLand's real estate sector. In particular, the development of Coworking space model will support spirit for start-ups at a relatively low cost.
According to Shark Hung, Coworking space provides fixed or flexible working seats along with office facilities. Customers can register by quarter, month or even hourly to work and interact with each other. The fact shows only 30% of employees in the enterprise are fixed in the office.
Therefore, the biggest benefit of Coworking space model is to minimize the cost of renting office and operating costs for businesses. At Coworking space, users can not only use their rented area but also use common space and utilities such as reception service, internet, office equipment, ..
In addition, when businesses in many other sectors work together in a space that will promote the strength of each enterprise, they will have chance to support each other. Since then, the effective working communities are formed.
Besides of that, working together will help the work of each individual less boring, the psychology of workers will be more comfortable, more productive and the managers will also easily control the work instead of losing too much time to manage people and other administrative procedures.
When being asked why he chose this time to invest in Coworking space model, Shark Hung shared, Coworking space model is expanding thanks to strong growth of the "start-up" in Vietnam.
This is understandable, because small and medium businesses, start-ups need an ideal working place. They need space and environment to realize their dreams. "With nearly 20 years of establishment and development in real estate, we realize that this is the best time to invest and release the Coworking space model", Shark Hung emphasized.
Ha Vy
Source: Trí thức trẻ
>> Cùng đọc: Vì Sao Coworking lại trở thành xu hướng mới ở Viet Nam