WHY COWORKING BECOMING A NEW TREND IN VIETNAM?
Sunday, 17:41 Date 27/09/2020
"Coworking space" is blooming in Vietnam office market. It becomes a new trend because of its convenience, flexibility and high community, breaking the physical division of the traditional office.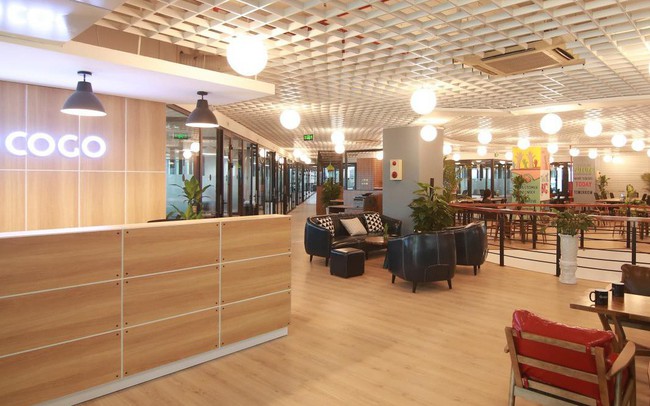 The "open" of coworking in the office market
Tenants can still have their own room if they want, or choose to share all facilities such as common workspace, pantry, Wi-Fi, printing area ... that is considered the "open" of this type.
The benefits of this model are noticeable and are now becoming a trend in the office leasing market in Vietnam. People who can rent a place for working purpose while taking advantage of the various benefits available at the workspace are indications of the changing nature of the working culture. This development has helped people have more control over their working lives.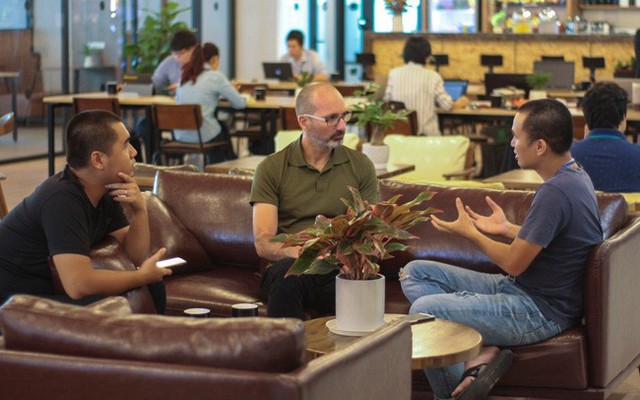 As noted, not only startups or freelancers but also big businesses or corporations benefit from the coworking model. The freedom to choose the workspace as required is being favored by many businesses. It not only helps increase connectivity, but actually creates very high efficiency.
Mr. Marc Townsend, General Director of CBRE said, in 2016, Asia followed the common wave of the world in the attraction of "coworking space", especially in Hong Kong, China and Indonesia, Malaysia. Vietnam and Hanoi in particular are not out of this trend with multidimensional development of coworking environments.
In Vietnam, coworking space is a new start-up trend. Besides the familiar names like Regus, Regus, Toong and Up, ... in 2018 this market recorded many other names like CoGo, NakedHub, WeWork. Ucommune, JustCo, the Hive ... and recently shark Hung - an entrepreneur in the real estate industry also announced to encroach on coworking space.
Last year, this market witnessed a strong expansion of a domestic unit, CoGo. This coworking chain has grown wildly in large office centers in Hanoi with a scale of about 12,000 sqm. CoGo owns 4 centers Ho Guom Plaza (Ha Dong), Viet Tower (Dong Da), TNR Tower (Dong Da), and recently opened a new Sun Ancora facility in Luong Yen, Hai Ba Trung. Reportedly, this office chain continues to support start-ups with 12 months of free leasing to popularize the model of coworking office which is crowned in Vietnam.
Mr. Le Trong Hieu, Director CBRE Office Leasing Department in HCMC market said that coworking not only helps companies catch up with the regional and global development trend but also prove to help them in recruiting and retaining talent for the company.
Benefits of Coworking for enterprises
According to the survey, Coworking model has developed at a high speedand continues to increase exponentially. Why do so many businesses and big corporations choose this model more and more?
Flexibility in working: The environment of these working spaces is very flexible and there are no strict rules to follow. A member can book the desk he desires and work according to his own will without having to be accountable to anyone. It is easy to scale up your office space if your team grows by switching plans which can be done easily without any chaos.
Prospects of better networking:
Coworking spaces are way better than renting private offices as it offers you with opportunities of networking. Meeting new people from different backgrounds is always a great way to grow and gain more knowledge. When many goal oriented and accomplished people share the same space at work, there are chances to meet great thinkers, established businessmen and entrepreneurs. This gives you an added benefit of outsourcing to these people who may be able to help you with your projects.
Less office expenditure: Coworking spaces give entrepreneurs and young startups an opportunity to work in a fully equipped office without having to worry about setting up their own private office. Establishing an office can be a tedious task which requires a lot of funds. One major benefit of coworking is that it is the best way to work in an office with minimum investment. By working in a coworking space you can operate your business without indulging in expenses that come with setting up an office. Also, via coworking (virtual) offices, you get to have a business address which is very important to send and receive mails.
Promotes business growth: At coworking spaces, one can grow their business at a faster pace along with availing the other benefits of coworking. Better connectivity and networking with people around you will bring in more ideas and work for you, giving you a chance to expand your business. There is a possibility that the people with whom you are sharing the office space may become your clients or provide you with references.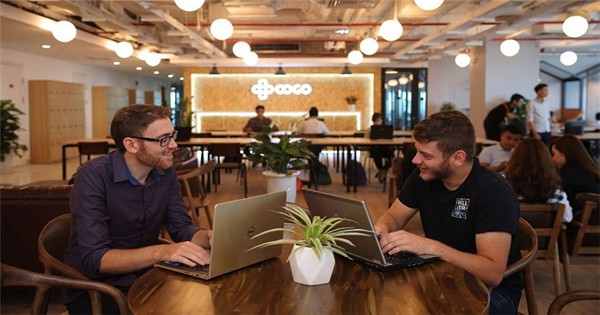 Coworking with like-minded people: Those who work from home somehow feel that they cannot concentrate on their work because they are at ease or may feel isolated. Socializing with like minded-people and creative minds is equally important to clear your vision and reach your goals easily. This kind of workspace gives you the liberty to be part of a community and interact with them to understand the importance of engaging with other people and exchanging ideas.
Collaborations & learning new skills: Coworking spaces support regular community events and programmes conceived, designed and developed to facilitate its members in a way that he/ she gets to learn new skills till the time they are a part of that place. These shared office spaces help their members to collaborate with other people so that there is a constant workflow for one and all.
Non-materialistic support: Well, this is an interesting benefit of coworking. Who says that emotional support can be found only with family and friends? These coworking hubs that offer shared office spaces also share with you your high and lows in life. The spirit to follow your dreams and face the challenges is what connects all the members of this community. By conducting social events and other activities on a regular basis, this place helps its members to relieve their stress and negativity.
More productivity, more success: Gaining leads into your business will keep you occupied making you more productive while simultaneously reciprocating it with your high income and growth rate. Working with like-minded people will make you work on your toes which will create a seamless workflow increasing your talent, skill and productivity. This way you will not be able to only seek self-contentment in life but will emerge as a successful person both professionally and personally.
Inspiration / mentorship: Coworking spaces are shared office spaces where numerous professionals, startups, freelancers, artists and entrepreneurs meet and collaborate to help each other in growing their businesses. They share a common platform and somewhat have the same goals, ambitions and challenges in life. In this place, like-minded people unite together to use their creativity, intellect and motivation to live their dreams in reality. The people working in the shared office space are an inspiration for each other and mentor each other as they go along the way.
Ha Vy
Theo Trí thức trẻ
Related news: